Structural, Civil Analysis & Design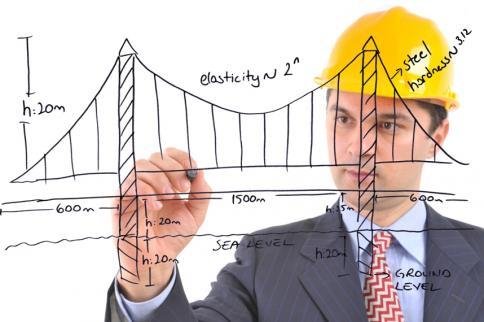 STRUCTURAL ANALYSIS:
- Modal
- Response Spectrum
- Time History
BUCKLING
P-DELTA
TIME DEPENDENT
- Staged Construction
- Creep & Shrinkage
POWER SPECTRAL DENSITY
TARGET FORCE
HYPERSTATIC
TRASPORTATION LOADS
EXPLOSION LOADS
SEA TRANSPORT: PITCH, ROLL & YAW scenarios
STRUCTURAL DESIGN & DETAILING:
STEEL STRUCTURES
STEEL WELDED & BOLTED CONNECTIONS
STEEL BRIDGES
STEEL THIN-WALLED CYLINDRICAL SHELLS (SILOS, DUCTS, CHIMNEYS, etc.)
LIFTING GEAR ARRANGEMENT
REINFORCED COCNCRETE STRUCTURES
PRE-STRESSED CONCRETE STRUCTURES
REINFORCED & PRE-STRESSED BRIDGE STRUCTURES
OIL & GAS RIG STRUCTURES
OIL & GAS MODULES & SKIDS
FPSO LOCATED MODULES
CODES OF PRACTICE:
EUROPEAN (EN)
BRITISH (all since 50's - BS)
AMERICAN (UBC, ACI , ASCE)
SAUDI ARABIAN (SBC)
GERMAN (DIN)
POLISH (PN)
NORWEGIAN (NS)
DET NORSKE VERITAS (DNV)
AUSTRALIAN (AU)
CANADIAN
HONG KONG CoP 2013
HONG KONG CoP 2004
SINGAPORE CoP 65-99
TS 500-2000
IS 456-2000
CHINESE 2010
CSA A23.3-04
NZS 3101-06
SITE SUPERVISION;
COMMISSIONING;
SITE and ANALYSIS INSPECTION.
Have a question? Need our help?
or call now: